Soooo…I did mean for this to go up yesterday, but after having a full day I didn't quite make it. Since I know it's not the end of the world to anyone, I figured it would still be acceptable to still post a day late, even though we're now in October.
It is officially fall, but it feels more like winter here. I'm calling it Finter (Fall +Winter = Finter). We already had our first snow fall in SEPTEMBER! It usually averages 65-70 degrees still in September during the day, but we've been hanging around the 50's and 60's, with the last weekend being in the 40s. Bbbrrrrr!!!
We haven't been up to too much this past month, except we did manage to make it the fair and that was fun! Gryffin still loves horses, as do I, and the Mutton Busting (kids racing on sheep) is still a favorite to watch.
Here's what else we were up to this past month…
Currently Watching
Friends!
I've seen episodes here and there, but I've never watched actual seasons, until now. I'm bummed we waited so long to get into it. I know Netflix lost the contract and I haven't looked up to see when it will be leaving, but I know it's coming at some point. *sigh*
Currently Reading
Ugh, I promise one day you will see something here that I'm actually reading!! I refuse to take this section down.
Currently Making/Baking
Great Value Chocolate Chip Cookie Dough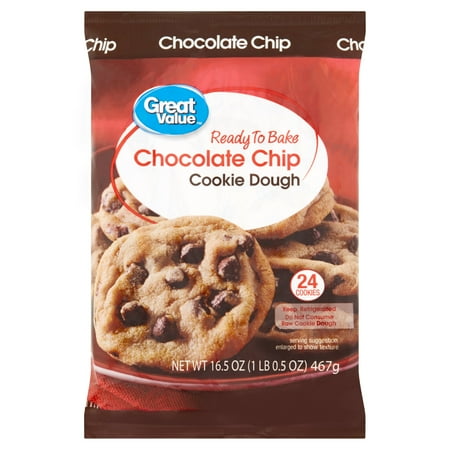 This is my favorite pre-made cookie dough. I even like it better than Toll House cookie dough. I don't typically make so many brownies or cookies, but I just can't seem to help myself lately, especially with it being cold now.
I do plan on making a few recipes from scratch soon, so stay tuned for a more exciting Making/Baking section next month!
P.S. I definitely need to increase the amount of workouts I do each week, because this sweet tooth I have is just not good.
Current Obsession
Azazie Online Bridal Dress Shop
A very dear friend of mine is getting married next summer and I couldn't be more happy for her! She has asked me to be a bridesmaid and I haven't been able to stop looking at dresses ever since! She was a bridesmaid in my wedding 11 years ago and I'm honored to be in hers. The Azazie website has an amazing selection and I love their prices.
I'm not 100% sure yet if this is where I'm going to get my dress, but we shall see. It's between Azazie and David's Bridal.
Let me know if you're interested in seeing what I pick out!
~~~~~~~~~~~~~~~~~~~~~~~~~~~~~~~~~~~~~~~~~~~~~~~~~~~~~~~~~~~~~~~~
I hope your Fall season is off to a great start!
Much Love,
Cami