Sooo…I wasn't expecting to be MIA in January, but this year has been off to a rough, rough start. A new schedule to adjust to, my sister-in-law's unexpected passing, a funeral, followed by weeks of vertigo. It feels as though January chewed us up and spit us out. I am so very thankful we are in a new month. Things are finally starting to feel a little more stable and getting back to "normal". Although, I say that, but as I'm about to ready to post this, I've been up all night with a sick kiddo with a stomach virus…ha.
I really don't have much to add between the above paragraph and the below list so I'm going to just jump in here!
Here's what we've been up to lately…
Currently Watching
The Office.
I watch an episode here and there when I have some downtime and could use the comic relief. I know it's just a show, but I love Jim and Pam.
As for Gryffin, he now LOVES Toy Story, especially Toy Story 3. I probably have been letting him watch a little more tv than I should the past month, so I plan on cutting him back a bit.
Currently Reading
Finished! – Unseen: The Gift of Being Hidden in a World that Loves to Be Noticed by Sara Hagerty
I had to check it out 3 times, but I am finally finished! I have a hard time putting my feelings into words on this book. At first I just had a hard time relating to the author, our stories and personalities are just different, but the things she had to say were true and in some ways eye opening. She really drove home that our value and what we do when no one is looking matters…and it matters to God and God alone – He is the only one we need to worry about pleasing.
I really admire how she handles her kids situations and challenges that have come along the way. There are certain chapters I would like to re-read just because I think I could get even more out of them, so I might even check it out again to re-read some of it.
I haven't picked up another book yet. I really would like a good fiction that I can't put down, but I've become so darn picky these days that it's hard to find one I can get into. I used to love "The Baby-Sitter's Club" in grade school and "The Sisterhood of the Traveling Pants" in high school, but my gosh, as an adult I haven't found a series I've been able to get hooked on. Any recommendations (that are clean)??
Currently Making/Baking
Now that Mikey is going to school full time and working I am doing almost all the cooking, which is totally fine, but it makes me realize how spoiled I was! One of my new favorite recipes has been this Ninja Foodi Pineapple Chicken.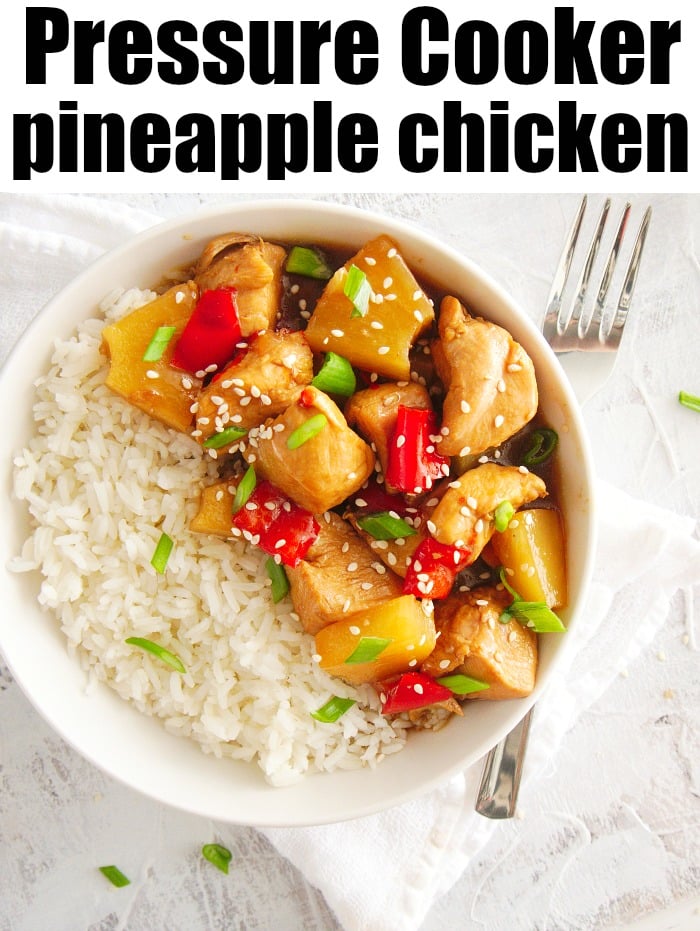 It does takes more prep than I would like (mostly because I have to cut the chicken into pieces), but the cook time goes really fast. It tastes really good and it makes a lot, which is perfect because we love leftovers. Plus, Gryffin likes it a lot, so it's win, win, win. :)
Current Favorite (Formerly "Obsession")
My Planner!! This is the Legend Planner and I'm in love with it! I usually go with the Happy Planner, but I decided to try something different and I'm so glad I did. It's small and yet has just enough room for everything I need. It's great for goal setting, it has a full calendar view and a detailed weekly planner. There is plenty of space to write out my daily to-do lists and includes space to write out weekly goals as well. It's the planner I never knew I needed in my life.
~~~~~~~~~~~~~~~~~~~~~~~~~~~~~~~~~~~~~~~~~~~~~~~~~~~~~~~~~~~~~~~~
I do have more posts planned, but I just need some time as we continue to adjust and deal with what life is throwing at us. I hope you all are having a wonderful February and happy belated Valentines day!
Much Love,
Cami